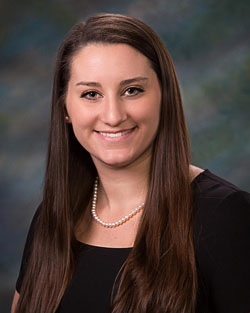 Rachel E. Gunnell, DPT
Rachel is a Licensed Physical Therapist. She earned her Bachelor of Science from the University of Virginia in 2015 and her Doctor of Physical Therapy from the University of St. Augustine in St. Augustine, Florida in December of 2017. Her interests include orthopedics, sports medicine, manual therapy, and working with patients who have spinal dysfunctions and chronic pain.
Rachel enjoys spending time outside, hiking, kayaking, knitting, and crafting Pinterest-inspired projects in her spare time. She has a passion for medical mission work and as a new graduate she is excited to use her physical therapy skills for local and international medical mission work.