About Our Practice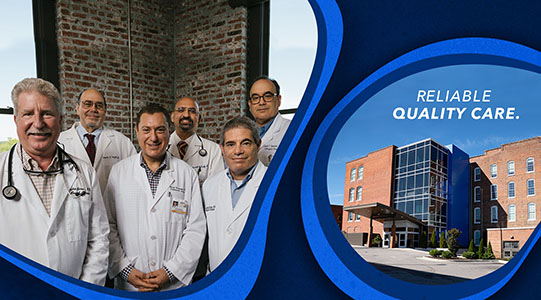 Meet Our Providers
Established in 1948, Danville Orthopedic Clinic built its reputation of reliable, quality care in the Dan River Region including Southside Virginia and North Carolina. In recent years, DOC has expanded its focus to include Physical Therapy and Sports Rehabilitation, Rheumatology, Pain Management, and Clinical Research. We remain vigilant in developing further elements of musculoskeletal care.
The current practices of Danville Orthopedic Clinic, DOC Physical Therapy & Rehabilitation, DOC Sports Medicine Outreach and DOC Clinical Research (Piedmont Regional Medical Center on currently located on Executive Drive) will be unified with Southside Arthritis & Rheumatology, and Southside Pain Solutions (Memorial Drive location) under one inclusive name and operation – SPECTRUM MEDICAL. This new name reflects our vision and mission of providing a full "spectrum" of musculoskeletal care within one unified and interconnected medical practice.
In January 2017, SPECTRUM MEDICAL will fully realize its goal of creating a combined progressive and convenient model of musculoskeletal care by bringing all clinical operations under one roof at the RIVER DISTRICT TOWER located on the corner of Main and Bridge Streets. SPECTRUM MEDICAL will occupy the 3rd & 4th floors of the former Dan River Research building, currently under construction. This brand new facility will offer our patients and community a convenient and cutting edge medical office environment. River District Tower is a historic rehabilitation, which has been architecturally designed to celebrate our roots and highlight the antiquity this original Dan River Mills building while delivering a contemporary, futuristic, and highly functional commercial office space within it's walls. SPECTRUM MEDICAL at River District Tower…the future of healthcare-today!