Direct Access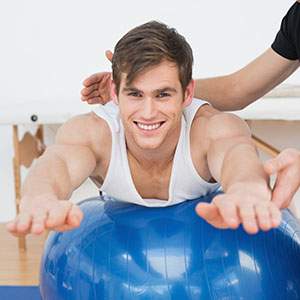 What is direct access to physical therapy services?
Direct access allows patients to be seen by a Physical Therapist directly, without a referral from a physician, for various diagnoses if they are self-pay, have commercial/major medical insurance, or Medicare.
How does one set up a direct access appointment?
Simply contact the Physical Therapy department at Spectrum Medical 434-793-4711 x2 to schedule an initial evaluation.
Are there any physical therapy services that cannot be received through direct access?
Services such as dry needling require a physician's referral according to the Physical Therapy Practice Act in the Commonwealth of Virginia. Your physical therapist will evaluate you and determine the appropriateness of this treatment modality. If you and your physical therapist agree you would benefit from dry needling, your physical therapist will discuss this with a physician of your choice or help you obtain the necessary documentation.
Will insurance cover direct access visits?
Medicare and most major medical/commercial payers allow for direct access. Insurance coverage may vary by policy. To find out specifically if your insurance covers direct access, call the member services number on the back of your insurance card to inquire.
If a patient's policy does not allow direct access, they can still be seen, but will be responsible for the cost of care explained in our financial policy, as is the case with any other non-covered service provided in physical therapy.
A fee schedule is available upon scheduling an appointment for those who elect to pay cash for services. A good faith payment is required and must be provided within three (3) business days in accordance with the law effective January 1, 2022.
Please contact a member of our team should you have any questions about direct access services at 434-793-4711 x2.