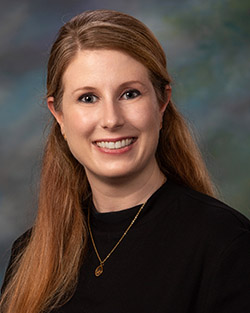 Elizabeth Rogers, PTA
Elizabeth Rogers is from Ringgold, Virginia, and currently resides in Chatham, Virginia. She attended Bluefield College in Bluefield, VA, where she earned her Bachelors of Science degree with a major in Biology and minor in Chemistry.
She has worked in the Chemical industry for 10 years. In May 2021, she graduated from Radford University Carilion and was licensed in July 2021 as a Physical Therapist Assistant. She is interested in Aquatic Therapy and Women's Health, with plans to continue education with a concentration in Women's Health.
In her free time, she enjoys going to church, reading, and riding mountain bikes with her husband.