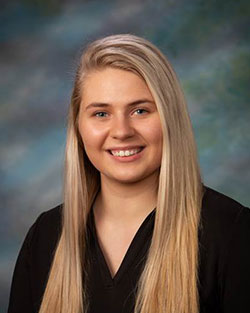 Caroline Hughes, PTA
Caroline is a Licensed Physical Therapy Assistant. She graduated in December of 2021 from Patrick & Henry Community College's Physical Therapist Assistant program with an Associate of Applied Science as a PTA. Caroline previously worked as a PT Technician for 2 years in our Martinsville office. Her interests include post-op, athletic, and general orthopedic rehabilitation.
Caroline enjoys working in the community with Pittsylvania County's Youth Volleyball League where she is a referee and score/record keeper. At home, she enjoys spending time with her dog Dixie and being outdoors.