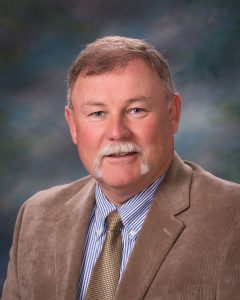 Otis B. "Tex" Rose III, MBA, MSHA, CEO
Nicknamed "Tex", spent 21 years in various high tech "blue chip" executive managerial positions throughout the U.S. and overseas. These assignments included both manufacturing (plant management) and marketing (sales) within both the advanced composites industry (military & commercial aircraft components, and sporting goods) and the non-woven medical disposable products industry. Tex possesses an undergraduate degree from Virginia Tech (1978) and an M.B.A. from Texas A&M University (1988).
After returning back to school to obtain a second graduate degree in Health Administration from the Medical College of Virginia (1999), he parlayed his administrative skills into managing a few regional private orthopedic practices; Spectrum Medical, Inc., and High Point Orthopedic & Sports Medicine, Inc. He, as the CEO of the Spectrum Medical, Inc., along with his colleagues there are embarking on creating a premier "Musculoskeletal Center of Excellence" in the southern piedmont region of Virginia. As his name suggests, Tex enjoys raising horses and cattle on his ranch in Turbeville, VA and spending quality time with his three children and two grand children.